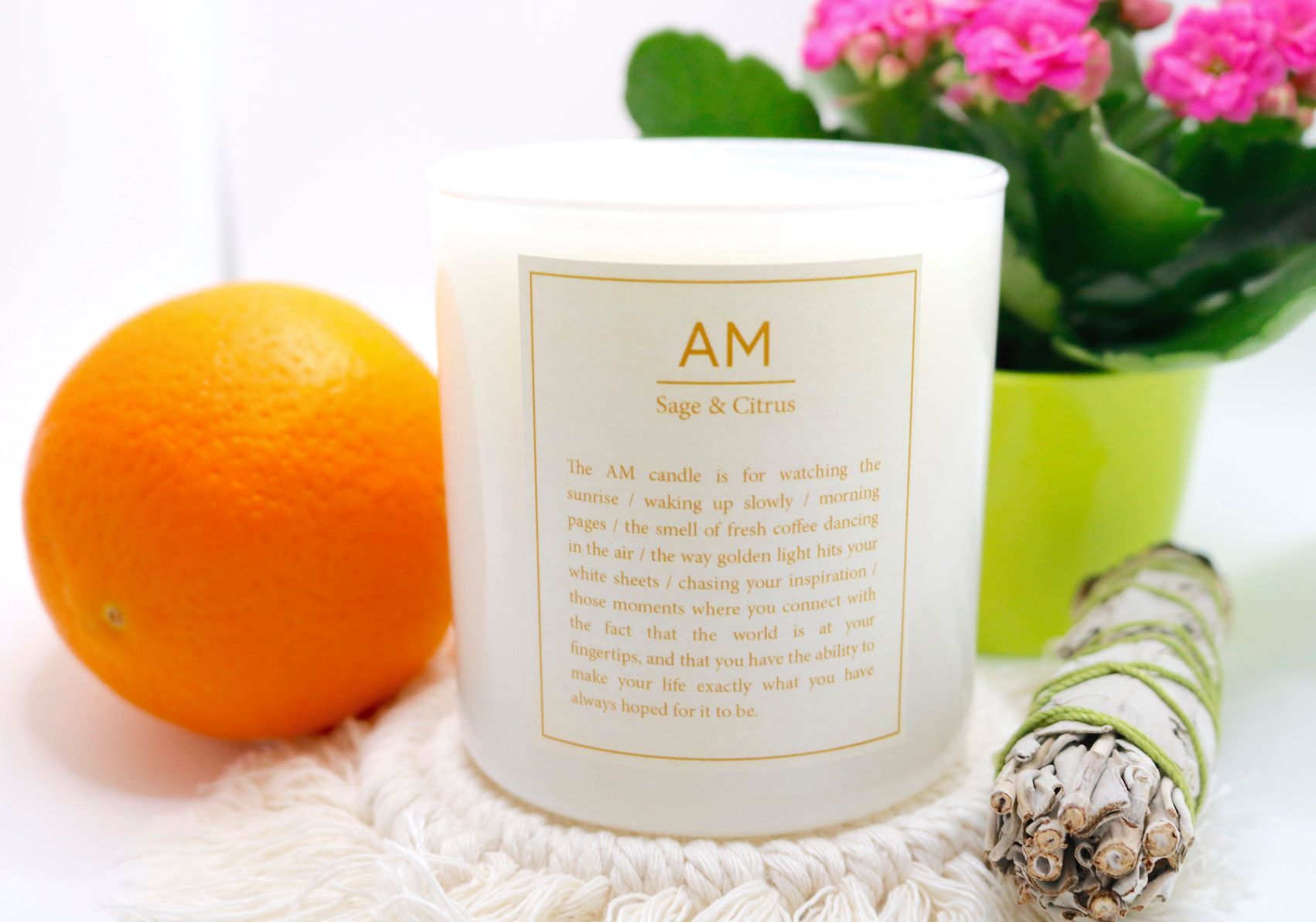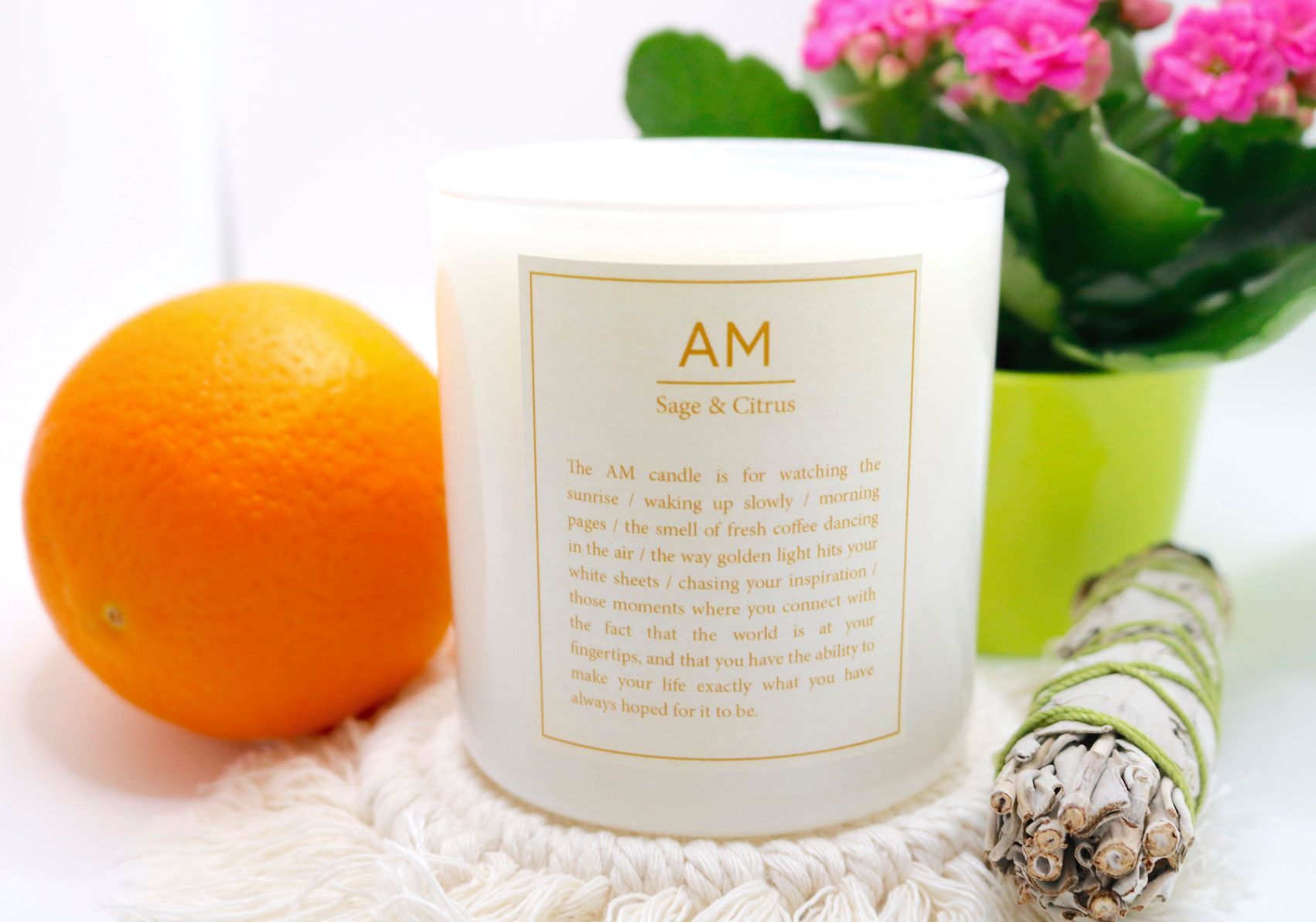 Sage and Citrus AM Candle (11 oz)
Let this soy candle set the mood for your day.
This AM (morning) candle will rejuvenate and refresh you during your morning journaling or mindfulness routine with the smell of sage and citrus. 
Will burn for approximately 90 hours.
Fragrance Family: Fresh
Key Notes: Citrus, Sage, Vanilla
Color: White
Material: Soy Wax + Cotton wick candle in a clear glass tumbler.
Size: 11-ounce
We offer free shipping within the U.S. on all your orders! Please allow for 7-10 business days for processing and shipping after you place an order on the site. Certain items may be fulfilled more quickly. Please note that since all of our coffee beans are freshly roasted-to-order, fulfillment may take 1-2 business days for roasting before it is shipped out.
More Infomation To You
Things you need to know
We use industry standard SSL encryption to protect your details. Potentially sensitive information such as your name, address and card details are encoded so they can only be read on the secure server.
Safe Payments
Accept Credit Cart
Different Payment Method
Price Include VAT
Easy To Order
Express Delivery
Europe & USA within 2-4 days
Rest of the world within 3-7 days
Selected locations
Need more information
Best candle ever!!!
This candle is smells so amazing. I had it lit all day and it has a very long burn time! love it!
My favorite morning candle for nighttime
This is such a high quality candle that has a consistently beautiful scent — even to the very last drop of wax left. It has such a great complexity of herbal and bright aromas, with slight undertones of warm vanilla and oud. The elegant glass jar complements any interior decor. Don't let the name fool you though, this is great (maybe even better) to burn at night to relax and unwind after a long day.